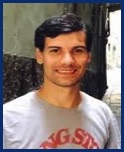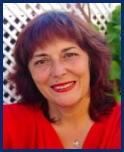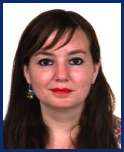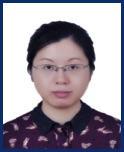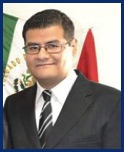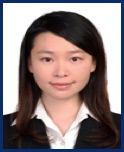 Pedro Miguel Omar Svriz Wucherer
GECEM-Pablo de Olavide University (Spain)
He is Postdoctoral Researcher in GECEM Project. His PhD dissertation was on the Guarani militias from Jesuit Reductions of Paraguay between 17th and 18th centuries. He is mainly preoccupied on how monarchies and Jesuits institutions and economic, social and cultural variables combined to defense the Spanish empire's frontier.
GECEM

Maria Jesus Milan
GECEM-Pablo de Olavide University (Spain)
Maria Jesus is GECEM Research Assistant.
Maria Jesus Milan Agudo has Graduate in Geography and History from the University of Barcelona. Currently, she develops his work as a Higher Degree in Research Support at Pablo de Olavide University in Seville. She has co-authored several books and articles on modern and contemporary Spanish history.
GECEM

Rocio Moreno Cabanillas
GECEM-Pablo de Olavide University (Spain)
Rocio has received her PhD at Pablo de Olavide University. Her area of research and publication include the Postal History of European Colonial Empires, Bourbon Reforms in the Spanish Monarchy, Caribbean History, particularly the History of Cartagena de Indias, and the Diplomatics Analysis of Spanish American Documents.
Rocio is GECEM Research Assistant.
GECEM

Lei Jin
GECEM-Pablo de Olavide University (Spain)
Lei Jin is GECEM PhD Researcher.
With 4 years of undergraduate study on international relations, history and Spanish language, she obtained her BA degree from University of Nottingham, Ningbo, China. After graduate she continued her postgraduate studies in the University of Nottingham with a Master about management and the economy in contemporary China. Since 2012 to 2016 she was worked as a full-time teacher at Zhejiang Institute of Communications, a college in Hangzhou, China.
GECEM

Guimel Hernandez Garay
GECEM-Pablo de Olavide University (Spain)
Guimel is GECEM PhD Researcher.
He is BA in economics by the UNAM, as well he has a specialization in Economic History and a Master in Economics at the same university. He has served as a high school and university teacher of Economics, mathematics, social sciences and history. In research, he worked as assistant in the project "Innovación, empresa y Estado en México y América Latina: teorías, metodologías y prácticas interdisciplinarias". In the master, his research was about the economy of the mendicant convents in the colonial period. His work was about the Convent of Santo Domingo de México with Dr. Antonio Ibarra as thesis advicer.
GECEM

Li Wang
GECEM-Pablo de Olavide University (Spain)
Li is GECEM PhD Researcher.
Li Wang obtained a bachelor's degree of English philology in Nanjing University of Technology; She started teaching English in PCEC STMC College in Shanghai as the first job after graduation; Later she has had abundance experience in language training, translation and management. In 2014, she moved to Spain to learn the language and achieved a master's degree of Study of Latin America in the Instituto de Iberoamérica of the University of Salamanca. Being a linguist, she also keen on history and literature of different cultures.
GECEM