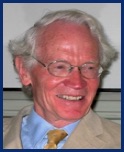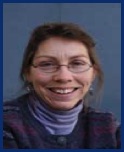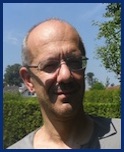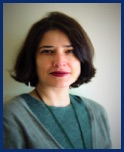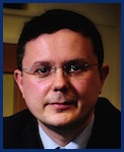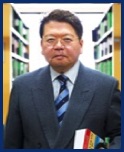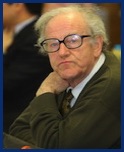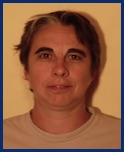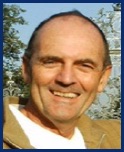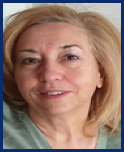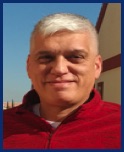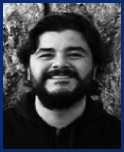 Patrick O'Brien
London School of Economics (UK)
Patrick O'Brien is Professor of Economic History. His research interests include world trade, technology and historiographical traditions; historiographical traditions in the construction of global economic history; the evolution of intercontinental trade from Roman Empire to 1846; macro inventions and macro inventors in English cotton textiles from Kay to Cartwright; the economics of European expansion overseas from the conquest of Ceuta to the Imperian Meridian; the formation and efficiency of fiscal states in Europe and Asia 1500-1914.
Current research project: Economic Outcomes Flowing from the Revolutionary and Napoleonic Wars, 1793-1815.
Joe P. McDermott
St John's College at University of Cambridge (UK)
Joe P. McDermott is Emeritus professor at St John's College at University of Cambridge and has a broad interest in Chinese social, economic, and cultural history, mainly during the Song, Yuan, and Ming dynasties (1000-1700).
This recent interest derives from his study of the exceptionally rich historical records of the Huizhou area of southern Anhui Province, the home of south China's richest merchants during the Ming and Qing dynasties.
Anne McCants
Massachusetts Institute of Technology (USA)
Anne McCants is a Margaret MacVicar Faculty Fellow and Professor of History at MIT with research and teaching interests in the economic and social history of the Middle Ages and Early Modern Europe, as well as in the application of social science research methods across the disciplines.
This work has appeared in the Economic History Review, Explorations in Economic History, Family History, Historical Methods, the Journal of Economic History, the Journal of Interdisciplinary History, the Journal of World History, and Social Science History.

Shigeru AKITA
Osaka University (Japan)
Shigeru AKITA is Professor of British Imperial History and Global History, Department of World History, Graduate School of Letters, Osaka University, Japan. He is majoring in the economic international order of Asia in the 19-20 centuries, with connection of the British Empire. Recently, he extends his coverage to create a global history from Asian perspectives.

Colin Mackerras
Griffith University (Australia)
Professor Colin Mackerras graduated from the University of Melbourne, and then received an MA from Cambridge University in Liberal Arts and a PhD from Australian National University. He is now an Emeritus Professor at Griffith University.
Professor Colin Mackerras focuses on research into China's ethnic minorities - both contemporary and in the past, on Australia-China relations and Western images of China. His major works include: China's Ethnic Minorities and Globalisation.

Carlos Marichal
El Colegio de Mexico (Mexico)
Carlos Marichal, received his Ph D in History from Harvard University (1977) is professor of Latin American economic history at El Colegio de Mexico, a leading  research and postgraduate institute.
He is a member of the Nacional Research System of Mexico, highest level 3. He has been founder and past president (2000-2004) of the Mexican Association of Economic History. He was awarded the Premio Nacional de Ciencias y Artes de México, 2012, in the category Social Sciences and History.

Guillermina Del Valle
Research Institute Mora (Mexico)
She is a Mexican historian, with a research focus on social networks and commercial institutions, and Economic History of Colonial Mexico. She offers undergraduate and graduate courses in those areas. Her research and publications have centered on economic history of colonial Mexico in eighteen and nineteen-century. Received her PhD in History from El Colegio de Mexico, 1997. 
She is member of the Mexican National Research System (SNI), level II, and founder and treasurer of the Mexican Association of Economic History.

Giorgio Riello
University of Warwick (UK)
Giorgio Riello is Professor of Global History and Culture at the University of Warwick, United Kingdom.
Prof. Riello is the Director of the Pasold Research Fund, an international institution supporting research in the history of textiles, dress and fashion. His forthcoming monograph entitled Global Cotton: "How and Asian Fibre Changed the World Economy"  will be published in 2012 by CUP. 

Bernd Hausberger
El Colegio de Mexico (Mexico)
Bernd Hausberger received his Ph D in History from the University of Vienna (Austria). He was assistant professor at the Institute of Latin American Studies of Freie University in Berlin, and he is professor at El Colegio de México since 2006.
He has investigated and published on different topics of Spanish colonial history, Jesuit mission, mining and Basque networks. For now, he is working about the representations of the Mexican Revolution by international film industries and the reception and resignification of these movies in different global contexts. About this field  he has published "¡Viva Villa! Cómo Hollywood se apoderó de un héroe y el mundo se le quitó" (Historia Mexicana 62, 2013) and he is co-editor, with Raffaele Moro, of La Revolución Mexicana en el cine. Un acercamiento a partir de la mirada ítaloeuropea  (2013). 

Luca Mola
University of Warwick (UK)
Luca Mola was born and grew up in Venice, where I received my first degree in history at Ca' Foscari University in 1989. From 1990 to 1996 he did an MA and a Ph.D. at Johns Hopkins University in Baltimore. In 1997-98 he taught at the University of Venice, Department of Economics.
He is currently Professor at the University of Warwick.

Nadia Fernández de Pinedo
Autonomous University of Madrid (Spain)
Nadia Fernández de Pinedo is a Senior Lecturer of Economic History at the Universidad Autónoma of Madrid (Spain) where she teaches Spanish Economic History, World Economic History and Economic Divergence in Historical Perspective.
She is member of GECEM Project.
IBC Network; GECEM

Patrick Wallis
London School of Economics (UK)
Patrick Wallis is a Professor of Economic History at the London School of Economics and Political Science, where he has taught since 2004. Before that, he studied at York and Oxford and lectured at the University of Nottingham.
His research largely centres on early modern European, and particularly British, economic history. Much of his recent work has concentrated on identifying how the ways in which young people gained skills developed between 1500 and 1800. This interest in apprenticeship has led to a series of contributions to debates on guilds, citizenship and the impact of Europe's institutions on its economic performance.

Alejandra Irigoin
London School of Economics (UK)
Alejandra Irigoin is Associate Professor in the Economic History Department of the London School of Economics where she teaches Latin American economic history and Global Economic History. She received a PhD in Economic History from the London School of Economics and has previously taught in Argentina, Spain and the US.
Her main research focuses on the (broad) economic history of the Spanish Empire in Asia and America and the global history of the Early Modern period. Alejandra is particularly interested in placing Early Modern Latin America in global reciprocal comparisons with Asia, Europe and the rest of the New World.

Igor Pérez Tostado
Pablo de Olavide University (Spain)
Associate Professor of Early Modern History at Pablo de Olavide University, Spain. He specialises in the history of migration, exile, violence and early modern genocide. He is the author of Anglo-Spanish Relations During the English Civil Wars: Assassination, War and Diplomacy in Early Modern Europe (forthcoming) and Irish Influence at the Court of Spain in the Seventeenth Century (2008). He has co-edited two books on Ireland and the Iberian Atlantic (2010 and 2020), a volume on early modern exile (Los exiliados del rey de España, 2015) and is the editor of A cultural history of genocide in the early modern world (forthcoming).
Pablo de Olavide University; Project

Ian Inkster
SOAS University of London (UK)
He is professor at SOAS University of London. His work has been based on substantial archival research over very extended periods in England and Scotland, Japan, Australasia, Taiwan, US, and India, as well as shorter research trips Asia and Europe. Writing has resulted in well over 100 journal and chapter publications, 13 books, over 300 book reviews and notices, editorship of the journal History of Technology since 2001 and a deal of academic journalism.

Maria de Deus Beites Manso
University of Évora (Portugal)
She is a Professor in the History Department at the University of Évora and an integrated researcher at the Center for Political Science (CICP). Her research themes focus on the construction of globalization, religious history, women / gender, slavery and miscegenations in the Portuguese Empire. Maria de Deus Manso was awarded the Notable Women Prize - Femina in 2019.
She is GECEM External Collaborator.
UEVORA; GECEM

Manuel Díaz Ordóñez
University of Seville (Spain)
Manuel Díaz Ordóñez is Assistant Professor in the Economy and Economic History Department at University of Seville, Spain. He specializes in the study of strategic naval rigging industries, the Spanish Empire and the global expansion of hemp.
He is member of GECEM Project.
Ricardo Martinez Esquivel
University of Costa Rica (Costa Rica)
He is full-time professor at the University of Costa Rica. There he organized and coordinates Latin American (and Hispanic) Americanistic Academic Network on Sinological Studies 拉美汉学研究学术网, founded and directs the REHMLAC+ Journal of Historical Studies on Latin American and Caribbean Freemasonry plus, and coordinates the International Program on Korea and East Asian Studies.